Chad Jones Photography, Inc
Order on homecoin. Photos on the MLS fast!
A LEADER IN QUALITY PHOTOGRAPHY, VIDEO & MARKETING
I am a creative, flexible and respected photographer with a goal of offering the highest quality photography alongside highly valuable services. My goal is to make the process as easy as possible. My mission is to create a story of each property that aligns with your brand. I create images that are engaging, emotional, creative and contextual. I will showcase your project in the best light possible. I have photographed over 7,000 homes for designers, architects, Realtors, and builders all over Southern California, giving me the experience to help you like no one else. I continually strive to learn and improve my photographic skills every day and bring that with me on every photography project. Allow my unique and talented team of video directors, drone pilots, stylists, graphic designers and web developers to come together to create stunning, one of a kind marketing materials for you.
Click here to search photographer prices based on your location.
535 Houston Dr
Thousand Oaks, CA 91360
805-390-6965

Pricing*
Service
Price
Details
Free Comparable Sales
FREE

Reports on recently sold homes, market trends, and much more
Direct from tax + MLS data
5 reports included

Free Home Value Report
FREE

Uses the Quantarium Valuation Model (QVM)
40% to 95% more accurate than other auto-valuation models 1
Includes a free property profile report

Flat Fee MLS Listing
$95

12 month MLS listing
Unlimited photos on the MLS
Free call forwarding
Includes realtor.com, Zillow, redfin, broker sites, more...
Free to cancel
10 free listing changes
Complete and manage 100% online
No obligation to buy anything else
Offer buyer agents any commission you like

Lockbox Rental
$125

Industry standard MLS lockbox
Tracks all agent entries
Secure & convenient
3 free entry reports

Pro Photography
$99+

Pro standard DSLR photos
Schedule and pay online
Ready in 24 hours
Added direct to your listing

Sign Post Rental
$99+

Industry standard 4x4 post
Pro installation in 24-48 hours
Free homecoin sign available
Flyer boxes + riders available

Free Sign (w/ Post Rental)
FREE

Included free with any post rental
Made of high-quality reflective steel
24x30 standard size

Free Open House Kit
FREE

Kit mailed directly to you for free
Includes booties, tent cards, flyer stand, registry, and more
Impress buyers and agents with your professionalism

Free FSBO Listing
FREE

Free webpage for your home sale
Unlimited photos
Buyers can contact you direct
Free short URL (e.g. homecoin.com/1234)

Forms Help (Standard)
Varies

Click here for exact pricing
Only paid if escrow closes
All required offer + disclosure forms
Guidance throughout closing

Forms Help (Premium Seller)
Varies

Click here for exact pricing
Only paid if escrow closes
Full broker representation
Review + advise on all offers/disclosures
Handle agent calls/emails (not property inquiries)
Negotiate on your behalf
Guidance throughout closing

Buyer Commission Rebate
25%-50%

Rebate of 25%-50% of any commission earned on your purchase
Full broker representation
Write all offers + counteroffers
Handle all agent calls/emails
Guidance throughout closing
Minimum fees apply
Upfront pricing.
Buy only what you want.
No hidden fees.

Shouldn't everything be this simple?
Yes! Free Sign Up »
* All prices vary by MLS or location. Click here to get exact pricing for your area.
Reviews & Listings
Past Sales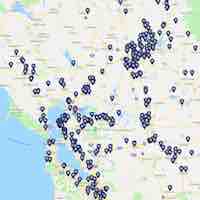 Click the map to view past sales and see how successful our sellers have been.
View Past Sales »
Reviews
Current Listings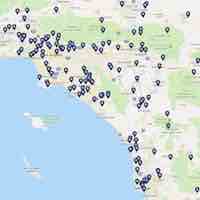 Click the map to view the current homes that are listed for sale with homecoin.com.
View Current Listings »