Insuring the Ameican Dream!
We are hands on with every transaction from start to finish. We know that most real estate transactions aren't just a 9-5 job we are always available and consider ourselves the concierge of title. I have grown up in the real estate industry and have been on every side of a transaction. We know this is one of the biggest investments of your life and we want to ensure that you are getting the most value for your home. We are always available to help with all of your real estate needs and make sure your transaction goes as smooth as possible.....Samantha Belzer. I am a California native who has been in the industry since 1996 and with Lawyers Title Company for 16 years. I am familiar with all areas of Title/Escrow, Closing, Real Estate and Finance industry and having worked with companies such as the San Diego Padres and the Walt Disney Company, I know what it takes to drive results. We always work to ensure the best for all of our clients, specializing in residential Real Estate, we work to bring the closings with professionalism ease efficiency and passion.....Ivan Solis. Contact our team today to learn what I can do for you and your transaction. We look forward to hearing from you! Named to the Fortune 500 on an annual basis. Highest Ranked FORTUNE® 500 in the Title Insurance Industry.
9095 Rio San Diego Drive Suite 400
San Diego , CA 92108
619-804-9000
619-916-8565

Pricing*
Service
Price
Details
Free Comparable Sales
FREE

Reports on recently sold homes, market trends, and much more
Direct from tax + MLS data
5 reports included

Free Home Value Report
FREE

Uses the Quantarium Valuation Model (QVM)
40% to 95% more accurate than other auto-valuation models 1
Includes a free property profile report

Flat Fee MLS Listing
$95

12 month MLS listing
Unlimited photos on the MLS
Free call forwarding
Includes realtor.com, Zillow, redfin, broker sites, more...
Free to cancel
10 free listing changes
Complete and manage 100% online
No obligation to buy anything else
Offer buyer agents any commission you like

Lockbox Rental
$125

Industry standard MLS lockbox
Tracks all agent entries
Secure & convenient
3 free entry reports

Pro Photography
$99+

Pro standard DSLR photos
Schedule and pay online
Ready in 24 hours
Added direct to your listing

Sign Post Rental
$99+

Industry standard 4x4 post
Pro installation in 24-48 hours
Free homecoin sign available
Flyer boxes + riders available

Free Sign (w/ Post Rental)
FREE

Included free with any post rental
Made of high-quality reflective steel
24x30 standard size

Free Open House Kit
FREE

Kit mailed directly to you for free
Includes booties, tent cards, flyer stand, registry, and more
Impress buyers and agents with your professionalism

Free FSBO Listing
FREE

Free webpage for your home sale
Unlimited photos
Buyers can contact you direct
Free short URL (e.g. homecoin.com/1234)

Forms Help (Standard)
$450

Only paid if escrow closes
All required offer + disclosure forms
Guidance throughout closing

Forms Help (Premium Seller)
Varies

Only paid if escrow closes
Full broker representation
Review + advise on all offers/disclosures
Handle agent calls/emails (not property inquiries)
Negotiate on your behalf
Guidance throughout closing

Buyer Commission Rebate
50%

We rebate you 50% of any commission we earn on your purchase
Full broker representation
Write all offers + counteroffers
Handle all agent calls/emails
Guidance throughout closing
Upfront pricing.
Buy only what you want.
No hidden fees.

Shouldn't everything be this simple?
Yes! Free Sign Up »
* All prices vary by MLS or location. Click here to get exact pricing for your area.
Reviews & Listings
Past Sales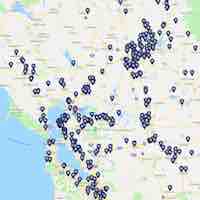 Click the map to view past sales and see how successful our sellers have been.
View Past Sales »
Reviews
Current Listings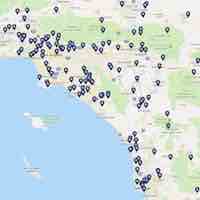 Click the map to view the current homes that are listed for sale with homecoin.com.
View Current Listings »